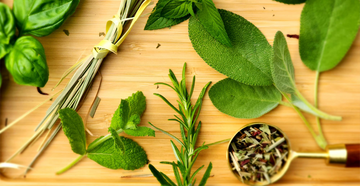 The power of herbs.
Hrbvor (her~biv~ore) creates functional blends of premium organic flowers, leaves & roots with proven health benefits and deliciously refreshing flavors.
The herbs in our teas have been used for thousands of years in herbalist traditions around the world to promote health & wellbeing.
Modern scientific research validates that herbs are some of our planet's most potent sources of phytonutrients shown to help our cells fight oxidation, lower inflammation, elevate immunity, and more.
Learn more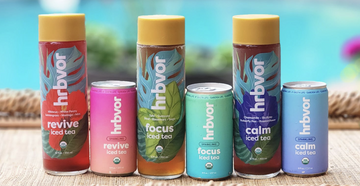 Teas for the whole family.
Hrbvor teas are made with the tastes and needs of the whole family in mind. Our natural refreshing flavors with a touch of honey make for a treat to unite all generations on a journey of health.
As a business born from my own family's herbal tea traditions passed down to my parents from their parents, and by me to my children, it is my honor to fuel the health and happiness of your family.
Hrbvor's delicious still, sparkling and loose leaf organic teas make it easy and convenient to take herbal wellness with you anywhere life takes you. 
Herbal Teas
Loose Leaf
Sale price
$14.00
Regular price
Sale price
$14.00
Regular price
Sale price
$14.00
Regular price
Our customers spill the tea…
Quality herbs
Hrbvor teas are a daily dose of goodness. I enjoy all the flavors and love what it's doing for my health.
Great For Kids
Finally, a drink my kids crave that's actually good for them. Your sparkling mini cans are a game-changer!
I feel the benefits and it tastes amazing!
Revive gives me jitter free energy, Focus is my new alternative to coffee at work, and Calm helps me chill without any drowsiness.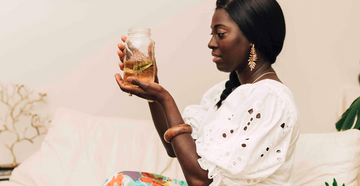 Our Origins
Hrbvor's refreshingly delicious flavors & powerful functional benefits are rooted in Caribbean herbal tea culture.
Founder & Chief Tea Officer, Zahira Marmar, was born and raised on the beautiful Caribbean island of St. Martin, where herbal tea was a way of life in her family, passed down from generation to generation as a treasured way to nourish health and enhance the pleasure of life.
Moving to New Jersey in 2016, Zahira's herbal teas caught on in her new community. Refusing to buy her children sugary juice and sodas, she sent them packing with fresh brewed herbal teas sweetened with a touch of honey.
When children started coming over asking for herbal tea, and parents were ordering it to their home, a business was born.
Learn more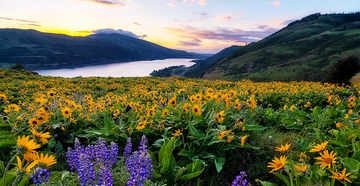 Our Mission
At hrbvor, we harness nature's power. The phytonutrients in our herbs help them thrive in nature against stress and pathogens as they grow from seeds to strong healthy plants.

When you enjoy our herbal teas, these same phytonutrients protect your body in similar ways.

We source our herbs from certified organic farms, ensuring you get 100% purity in every cup.
We slow infuse our herbs in pure water, and then return them to the earth to compost and complete nature's cycle of renewal.

Hrbvor proudly supports 1% for the Planet, investing in green initiatives with partners like @grownyc.

Join the Grd'n Life movement, grow plants. cultivate life, and sip herbal wellness. Your body and the planet will thank you.
Discover more with our Founder @zahira_marmar on IG!
Join us
How do you fancy your herbs?