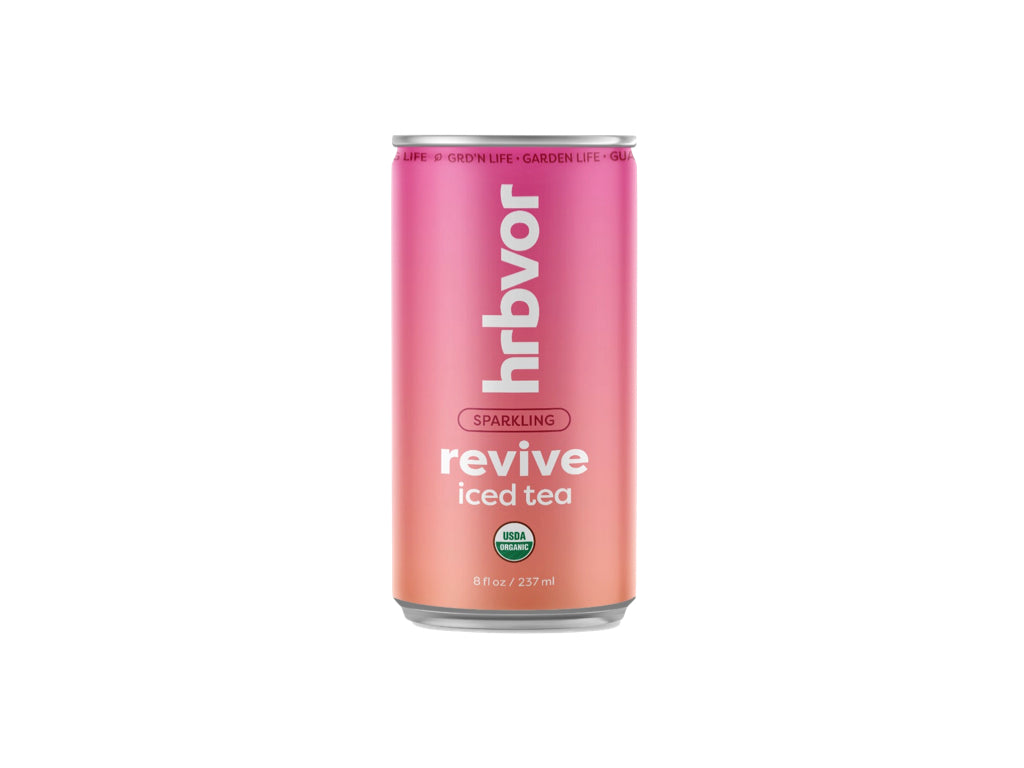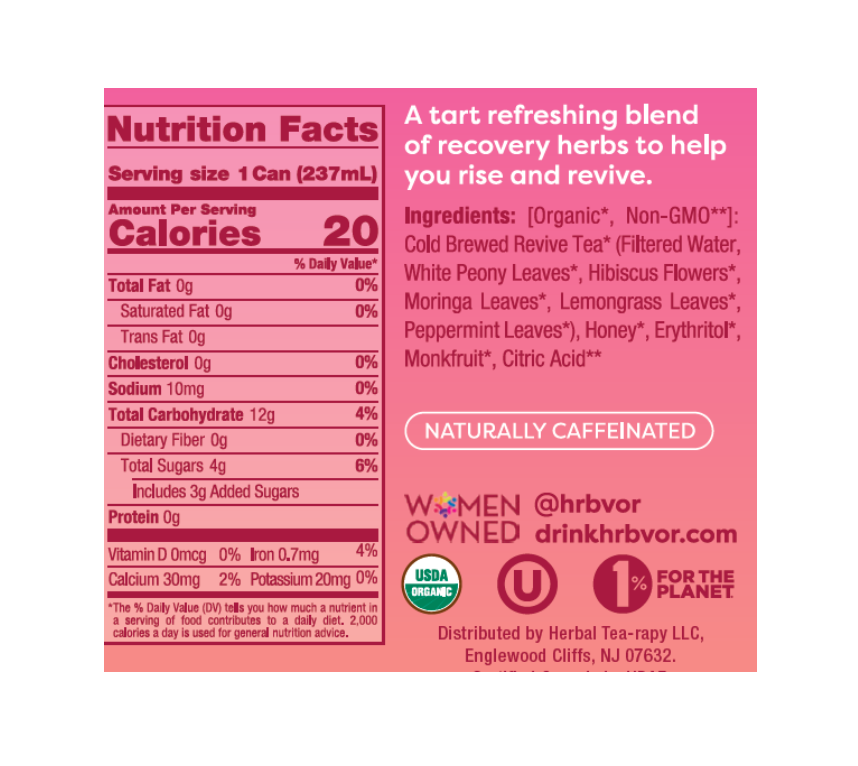 REVIVE | Sparkling Iced Tea | Hibiscus, White Peony, Lemongrass, Mint | 8oz Cans | Case of 8
Sale price
$17.00
Regular price
Ingredients: [Organic*, Non-GMO**]: Cold Infused Revive Tea* (Filtered Water, White Peony Leaves*, Hibiscus Flowers*, Moringa Leaves*, Lemongrass Leaves*, Peppermint Leaves*), Honey*, Erythritol*, Monkfruit*, Citric Acid**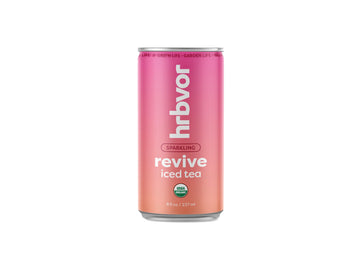 REVIVE | Sparkling Iced Tea | Hibiscus, White Peony, Lemongrass, Mint | 8oz Cans | Case of 8
Sale price
$17.00
Regular price
So Floral and Soooo Delicious!!
This drink is sooo darn delicious and conveniently packaged for on-the-go!! The floral taste is so healthy and refreshing that you can just FEEL how healthy it is!! If you are in the fence about trying something new, look no further: YOU NEED TO GET A FEW PACKS AND GET THEM STAT!!
I will be using these to serve during Thanksgiving! I already know they love it!! Never mind Coke, Pepsi and all these sugary drinks! These are tasty and give the body what it NEEDS all for 20 Calories per can! Also, shipping is lightning fast! Now I never wanna run out!!
I received my 2nd order and already planning my 3rd order to try new-to-me flavors!!
Good energy, amazing taste. can taste the fresh ingredients
As an athlete, I'm very conscious as to what I put into my body. Hrbvor does an amazing job only using raw, natural ingredients and you can literally taste the freshness in there drinks. Healthiest way to find focus, energy, calmness in an organic normal way
The tea is delicious and refreshing! My children love it just as much as I do. Our guests are also very excited to try it and they are always pleasantly delighted. Finally an actual healthy drink!
fantastic
everyone in the family loves this tea. it absolutely revives, but in a very smooth and chill way. no jitters like an energy drink. feels very natural and very healthy.